NEC SV9100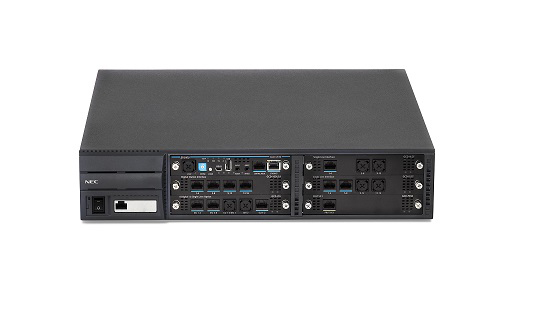 With the UNIVERGE SV9100, smaller companies with 10 to 896 potential users gain access to NEC's cost effective, highly reliable and feature-rich communications platform. The SV9100 provides the flexibility and functionality required to fully support today's hybrid work model and a business's growth.
A Custom Fit
By using SV9100, NEC can tailor communications specific to an organization's brand, industry, changing business environment and for custom-built environments where employees acquire adaptive tools and services that make getting their job done easier.
The SV9100 offers
One of the easiest unified-communications-capable systems on the market.
Simple integration into existing IT infrastructure.
The ability to operate as an analogue, digital or IP system and can be cloud-enabled for UC.
Easy to use cloud-based desktop and mobility apps with integrated video conferencing, team chat, secure file sync/share/backup and inbound and outbound calling from wherever.
A variety of compatible desktop, handset and mobile devices for a fully equipped workforce.
Cloud-based multi-channel contact center for the exceptional customer experience.
Administrative and cost management tools for the insight the organization requires.
Simplified user licensing for ease of use and budgeting.
A trusted partner who can fully support dynamic communications and collaboration.